The Adventures of Danny Meadow Mouse
---
Bookstore The Adventures of Danny Meadow Mouse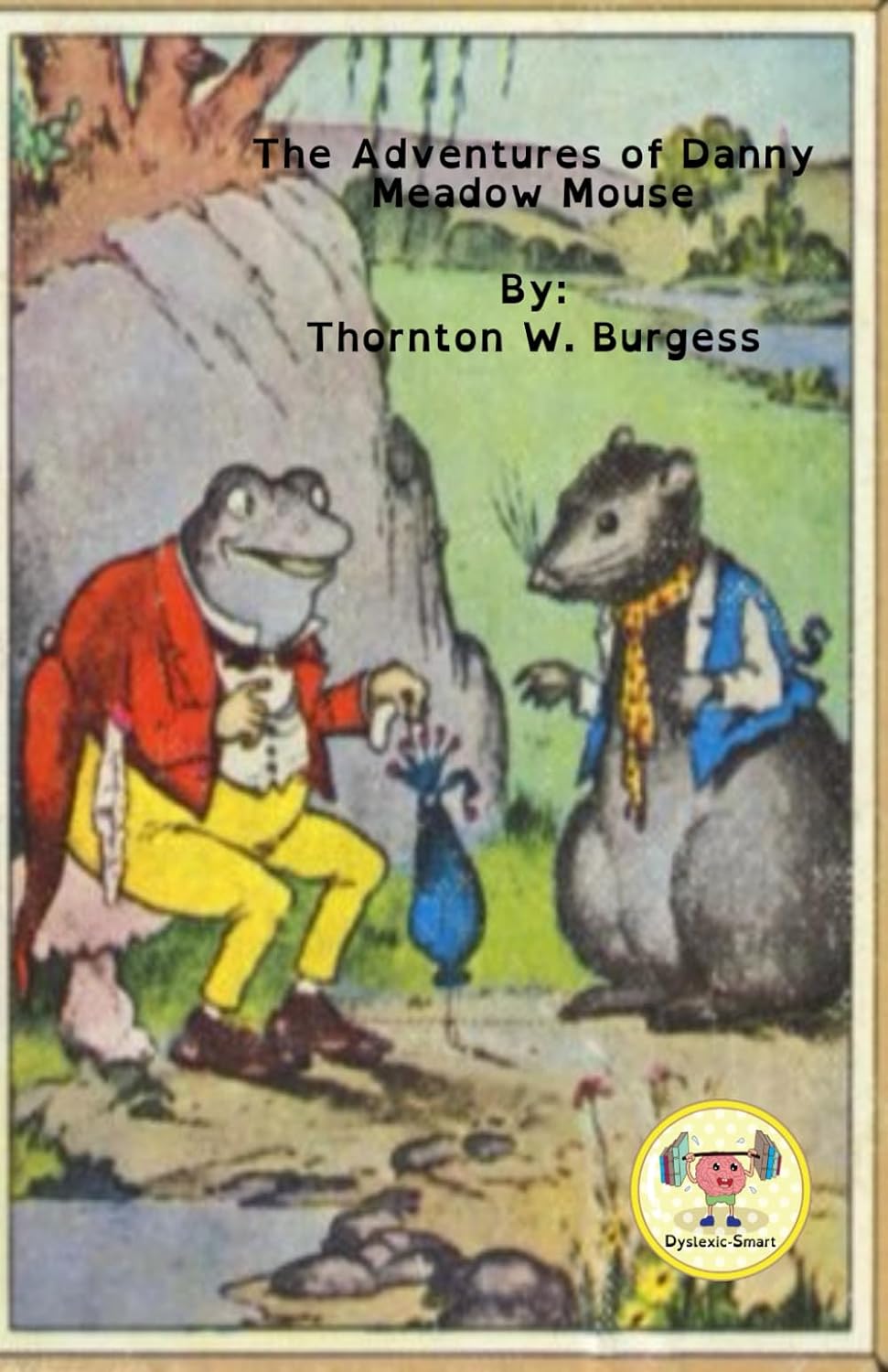 The Adventures of Danny Meadow Mouse
By: Thorton W. Burgess
Arranged By: M.P. Dale
This series is public domain. They are various works from various authors. They have simply been rearranged to make reading easier for children. We retain all rights to the dyslexic-smart arrangement we have developed, and it may not be used without our written permission. This includes text formatting, picture formatting , and use of tints. No parts of our arrangement may be used without written permission from us.

· Our books are printed with the Open Dyslexic Font by Abelardo Gonzales. This font has every character in the alphabet, so it is unique. This helps readers who are dyslexic not get letters turned upside down or backwards. Every letter is unique and does not look like any other letter in the alphabet.

· Many books are now using the Open Dyslexic Font. However, we don't stop there. We make sure the whole book is formatted for easy reading. This means we do not ever cut off sentences at end with a hyphen (-). We start a new line. We also use special tints on each page, so readers can easily see the text. All of these aspects are equally as important in printing books that are easy for any child to read.

· This format not only helps children with reading problems read better, but any child will enjoy reading these stories as well. They are well arranged and pleasing to the eye.

Book Details
Release Date: March 15, 2023
Price: 19.99
Author: Thornton W. Burgess
"Our Mission is to produce modern publishing to help all children read."